March is Women's History Month and on 8 March, the world celebrates International Women's Day.
While celebrating the incredible accomplishments of women can't be confined to a single month, there are so many ways we can celebrate the women in our lives whilst staying safe in our homes!
You can donate to charities and causes for women or read works by women authors and share these with your friends and family. Why not attend a virtual event? There are so many online events throughout the month by different organisations celebrating women as well as online exhibitions.
Streaming platforms are also celebrating Women's History Month by providing us with film and TV that either feature strong female leads or are written and directed by women.
Here are five worth watching on Netflix UK: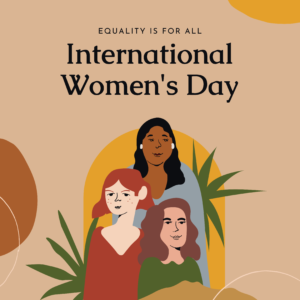 1. Self Made
Octavia Spencer plays Madam CJ Walker – an African American entrepreneur. This series celebrates Walker as the first self-made female billionaire. The show follows Walker's challenges to rise from poverty, despite the lack of opportunities available to her, not only as a woman but as a black woman in the late 19th century.
Watch Self Made on Netflix UK.
2. The Queen's Gambit
This seven-part miniseries follows the life of child wonder Beth Harmon as she rises to become the world's 'grandmaster' at playing the male-dominated sport – chess. Harmon's character is inspiring to see develop as she dismisses the subtlety of sexism around her surrounding her passion for chess and overcoming adversities to get to where she wants to be.
Watch The Queen's Gambit on Netflix UK.
3. The Crown
Speaking of queens, The Crown loosely follows the story of our current queen, Elizabeth II – the longest-reigning monarch. The series depicts how Elizabeth navigates ceremonial and personal responsibilities as a queen, a mother, and a woman.
Watch The Crown on Netflix UK.
4. Parks and Recreation
Amy Poehler plays government official Leslie Knope – the woman and TV show behind the creation of Galentine's Day. This American mockumentary follows Leslie's determination and strong will to fight off the male-dominated workplace to better serve the people of her town, Pawnee.
Watch Parks and Recreation on Netflix UK.
5. Dear White People
This TV series, adapted from a film of the same name stars Samantha White, a creative arts student and activist for black people. Set in an Ivy League university, the show's writing reflects the current conversations currently going on about race in America.
Watch Dear White People on Netflix UK.
We're sure there are more inspiring films and TV series out there starring, directed or written by women. There are also plenty of documentaries out at the moment about how women have fought for the rights they have today and the many contributions they have made to modern society.
How will you celebrate Women's History Month? At Activate Learning, we're keeping the conversation going and participating in the International Women's Day 2021 campaign –#ChooseToChallenge.
Find out more about how we're celebrating at Activate Learning via our social media.