What you need to know before starting college
We know you must have lots of questions ahead of starting college in September and we're here to put those worries to rest. Here are just some of the dedicated Student Support services we offer to ensure your time with us is positive and fulfilling:

Learning Support 💪
Our Learning Support team offer additional and ongoing study support if you have a disability or other educational needs, including confidential one-to-one interviews and tailored learning support plans.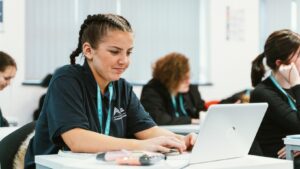 Study support 📚
Not sure how to write an essay? Stuck on an assignment? Our Learning Support team will know how to help. Students can drop-in to any of the study support sessions we hold for a confidence boost.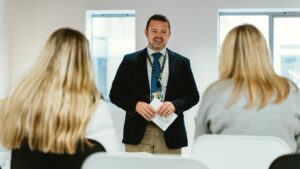 Careers advice 💭
Our careers advisors are always available for a one-to-one chat about your progression and education, employment or training. You can get an idea of what your future career might look like.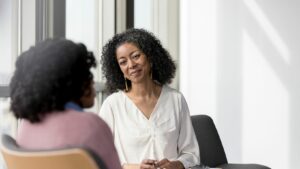 Counselling 🤝
We offer free confidential counselling if you need it. Sometimes problems can seem hard to deal with and life can be challenging at times. A counsellor can help you work through this.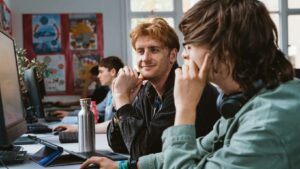 Tutorials 🤩
You'll have a dedicated personal tutor to coach you and keep you on track to succeed. We also have a free tuition program for anyone who is re-sitting GCSE maths or English.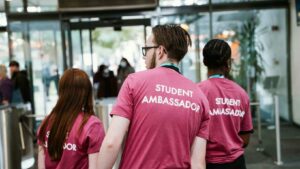 Student Crew 💻
If you are interested in working at college while you study, ask about opportunities to join our Student Crew. We've got all kinds of paid work opportunities, and it looks great on your CV!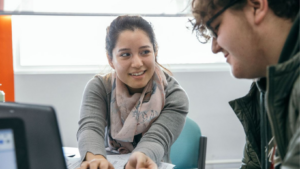 Safeguarding Officers 📞
If you are ever worried about your own or somebody else's health, safety or wellbeing, on or off-campus. You'll know where to find our safeguarding officers.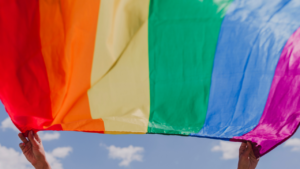 LGBTQ+ support 🏳️‍🌈
At each of our college campuses, we have an LGBTQIA+ society. Anyone that identifies in the LGBTQIA+ community or as an ally is welcome. The society meets to offer support, fundraise and organise events.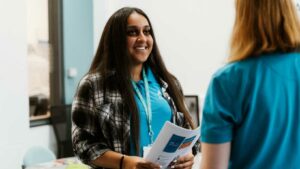 Help with costs 💰
If you're finding it hard to meet the costs of attending college, there is help available such as travel bursaries, meal credits or hardship funds.
Your mental and physical wellbeing is equally as important to us as your studies. For more information on what support is available to you, please visit the Supporting You section on our website. To discuss your support needs with someone from our team, please complete our enquiry form.