Come for a visit!
We're so pleased you'll be joining us in September and we're excited to invite you to our Student Welcome Day for all students who hold an offer to study with us! We will be holding this event on Monday 4 July from 9:30am-12:30pm.
You will also receive an email with a link to book onto the event, so keep an eye out for that!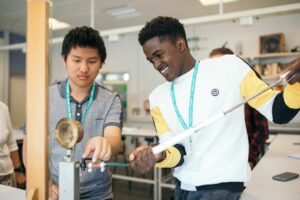 Welcome Days give you the opportunity to learn more about your course and meet your tutors and classmates. If you've attended our Open Events, you will already have an insight into what we offer, but this Welcome Day will allow you to experience college life and meet the people who will be starting college alongside you.
What to Expect
The day will consist of faculty sessions and activities designed to give you the best possible idea of what college will be like when you start. During these sessions, you will hear more about the facilities and your course from your head of faculty. You'll also have the chance to ask us any questions you may have about the course, student support, finances, careers, or general college life. There's also going to be a series of activities designed to introduce you to your course mates and the college staff.
The Welcome Day will be a great chance for you to start familiarising yourself with your surroundings so that your first day at college will be a little less daunting!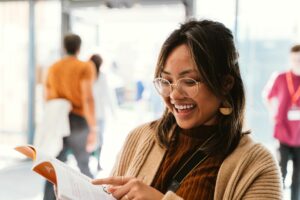 We can't wait to meet you!
We'll be keeping you up to date with everything you need to know before the event, so make sure you keep an eye out for an email invite! Remember, we're on hand to answer any questions you may have in the meantime – so please don't hesitate to contact us on 0800 612 6008