A Photography student from Bracknell and Wokingham College has snapped up the chance to photograph her favourite band after reaching out to them on social media.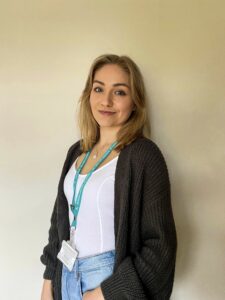 Hollie Young, 22, from Bracknell is studying a Creative Practice: Art, Design and Communication Extended Diploma, specialising in Photography at the college on Church Road.
After finding out her favourite band The Grogans were coming to the UK, Hollie decided to try her luck and contacted them via Instagram to see if she could get a chance to photograph them at one of their gigs.
The band immediately responded to say she could come along to one of their London gigs to take photos.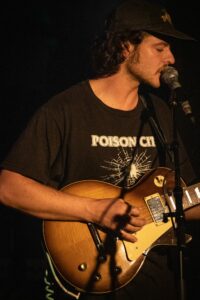 Hollie also got the chance to shoot the support band Great Gable. Another band, Hockey Dad, let her shoot them at a separate gig, after she again contacted them by Instagram.
She said: "It was nerve-wracking photographing them but also really fun. I learnt a lot and it as it took me out of my comfort zone.
"Photographing Hockey Dad was difficult with the lights changing and low-light.
"Great Gable, the support band for The Grogans put the photos up on their Instagram and gave me some great feedback saying that they really liked them and that they were really cool pictures.
"It's given me a big confidence boost as I hadn't done it before. I think that it will encourage me to do more music photography in the future."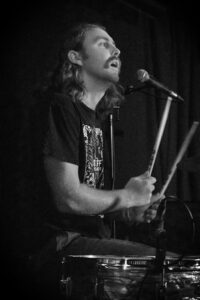 Hollie has been able to use these photographs as the final piece she has to produce at the end of the first year of her diploma. All the photos have been pulled together into a book.
She hasn't stopped there and is now set to photograph Mt. Joy at Electric Brixton in London in mid-June.
Nicholas Brewer, Photography Lecturer, Activate Learning, said: "'I teach the importance of being proactive and using initiative to make your dreams come true. Hollie is a fine example of the results.
"It takes courage, ambition and a certain type of person to make these opportunities happen. Hollie is inspiration to us all."
Discover our Art, Design and Digital Creative Pathways available to study at Bracknell and Wokingham College or contact us on 0800 612 6008.