Prepare to teach with our PGCE programme

This is a two-year, part-time programme for people who teach or want to teach in the post-compulsory sector (further education, higher education, the health service, adult and community education, the prison service, the armed forces or private training providers).
The PGCE Post-Compulsory Education is the professional qualification for those who wish to teach in the education and training sector, including further education colleges and adult education. Successful completion of the course allows you to apply for QTLS (Qualified Teacher Learning and Skills).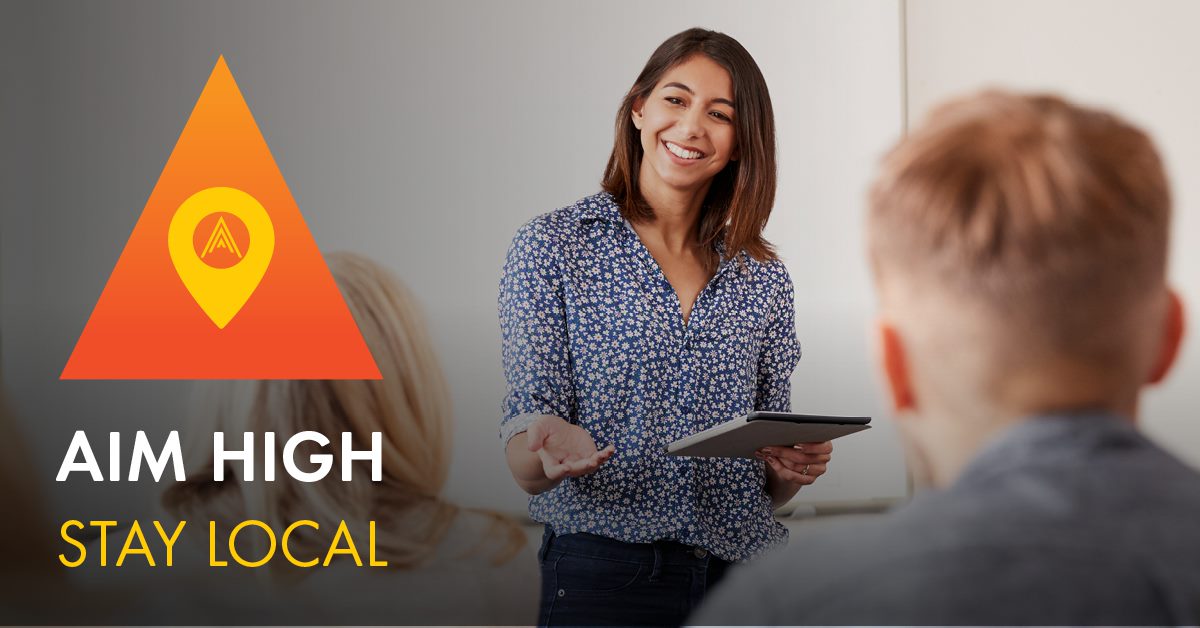 Tuition fees:
Home/EU* Fee for September 2022 entry: £3,785 per year
Please note: Tuition fees are published for the first year of entry only and may increase in subsequent years both for new and continuing students in line with an inflationary amount determined by the Office for Students.
*Fee information for European Union (EU) students: If your course starts on or after the 1st August 2021, you will no longer be eligible for financial support from Student Finance England unless you meet one of the following criteria:
you are able to benefit from the citizens' rights agreements
you are an Irish national living in the UK or Republic of Ireland – benefits of Irish nationals under Common Travel Area guidance arrangement will continue
If you need any further information or guidance, please contact us at HE@activatelearning.ac.uk
What you'll learn
This programme is an excellent development opportunity for a career in teaching or training in a wide range of post-compulsory institutions.
Please note that as programmes are reviewed regularly, the module list may vary from what is shown here.
Year 1 (Level 6)
Introduction to Teaching

Educational Theories in Learning and Teaching


Digital literacies
Year 2 (Level 6/ Level 7)
Developing Practice Through Research
Curriculum Design for Diversity
Contextualising Policy Within a Subject Specialism
Developing Professional Practice
All modules in Year 2 with the exception of DPP are offered at Level 7.
Successful completion may be at a level 6 earning a Professional Graduate Certificate in Education (Post Compulsory Education) or a level 7 earning a Post-Graduate Certificate in Education.
How you'll learn and be assessed
Whilst this is a generic course for teaching in the post-compulsory sector, there is a very strong element of subject specialism. This is achieved with a mentor from your curriculum area. This mentor will be an appropriately qualified and experienced professional with a real interest in assisting in the development of teachers or trainers in your subject. Mentors will be offered training in aspects of our PGCE and observation. All of your teaching practice will be with your own students or trainees in your regular workplace.
You will have full access to the learning centres and IT resources on campus. We are also able to offer a range of assistive resources to support students with additional needs. Each campus has a well stocked library and access to a wide range of e-learning materials, which are constantly updated and extended to meet course requirements. The college offers a wide range of other resources and facilities which will be available to you, further details can found in the higher education student handbook.
As well as being enrolled at the college, you will be enrolled with Oxford Brookes University and so will benefit from the same facilities and services as on-campus students. These include: use of Brookes' libraries, Centre for Sport and Students' Union, study support and mentoring and professional advice and information from Brookes' Careers and Employment Centre.
You will be assessed throughout the programme in a number of different ways.
observation of a minimum of four teaching practice sessions per year, three by college staff and one by your specialist subject mentor
micro teach (Year 1 only)
peer assessment
presentations
written submissions
group work
reflective professional journal
personal development planning
Entry requirements
You must possess the following minimum qualifications:
English: An NQF Level 2 qualification in English or communication, normally grade A*-C or 4 and above GCSE or O-level English language, or otherwise be able to satisfy the university's requirements with regard to English language proficiency prior to beginning the programme.
Maths: Candidates on the in-service programme must demonstrate grade A*-C or 4 and above GCSE maths or equivalent prior to beginning the programme.
A university degree or a recognised professional or trade qualification at NQF Level 3 or above for admission to the Professional Graduate Certificate in Education (Post-compulsory education).
Opportunity to undertake a minimum of 50 hours teaching in each year of the programme
Students wishing to take the postgraduate route (Level 7) in year 2 will normally have a degree or equivalent qualification. The decision to take this route is made at the start of the second year in consultation with tutors.
All applicants are required to attend an interview and initial assessment before admission to the programme. Applicants must provide one written reference from someone who is able to comment on their teaching practice.
All applicants will be required to obtain enhanced Disclosure and Barring Service (DBS) clearance for working with children and young people and as teachers.
Applicants whose first language is not English must also demonstrate that their level of English is acceptable, by achieving a score in a recognised test such as:
British Council IELTS: normally minimum Level 6 in all four elements (reading, writing, speaking and listening).
How to apply
Applicants should apply online through the Oxford Brookes University website.