Higher Education Clearing
If you are looking to start with us on a Higher Education course this September, don't miss out on securing your place during Clearing. Contact us on our Clearing hotline 07912 516589 or he@activatelearning.ac.uk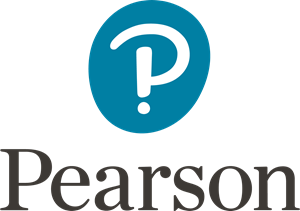 With an Mechanical Engineering Level 5 Higher National Diploma under your belt, you will be able to prove to potential employers that you have the ability to take personal responsibility for situations and show good judgement when asked to make decisions.
The course is designed to teach you how to evaluate the appropriateness of different approaches to solving problems and give you pathways into relevant occupational areas or onto degree-level study.
These pathways are linked to Professional Body standards (where appropriate) and can provide progression towards professional status or entry to the later stages of an appropriate degree.
Upon completion of this course you will be able to perform more effectively in your chosen field, progress to a top-up degree at University, enter employment or climb to the next rung on your career ladder!
Tuition Fees
Home/EU* Fee for September 2021 entry: £6,165 per year
Please note: Tuition fees are published for the first year of entry only and may increase in subsequent years both for new and continuing students in line with an inflationary amount determined by the Office for Students.
*Fee information for European Union (EU) students: If your course starts on or after the 1st August 2021, you will no longer be eligible for financial support from Student Finance England unless you meet one of the following criteria:
you are able to benefit from the citizens' rights agreements
you are an Irish national living in the UK or Republic of Ireland – benefits of Irish nationals under Common Travel Area guidance arrangement will continue
If you need any further information or guidance, please contact us at HE@activatelearning.ac.uk
How you'll learn and be assessed
Learning is a mixture of formal and practical instruction from our expert tutors. You will also be expected to undertake personal study.
Higher National Diploma (HND) are Level 4 and Level 5 qualifications made up of 240 credits.
Those who have completed HNC (level 4) have already earner 120 credits. All units are usually 15 credits in value, or a multiple thereof.
These units have been designed from a learning-time perspective, and are expressed in terms of Total Qualification Time (TQT). TQT is an estimate of the total amount of time that we expect you will need in order to gain a Level 5 qualification. TQT includes undertaking each of the activities of Guided Learning, Directed Learning and Invigilated Assessment.
Each 15-credit unit approximates to a TQT of 150 hours and 60 hours of Guided Learning. Total Qualification Time (TQT) Higher National Diploma (HND Top up) = 1200
Examples of activities which can contribute to TQT include:
Guided Learning
Independent and unsupervised research/learning
Unsupervised compilation of a portfolio of work experience
Unsupervised e-learning
Unsupervised e-assessment
Unsupervised coursework
How to apply
Applicants should apply online through the Activate Learning website.