Higher Education Clearing
If you are looking to start with us on a Higher Education course this September, don't miss out on securing your place during Clearing. Contact us on our Clearing hotline 07912 516589 or he@activatelearning.ac.uk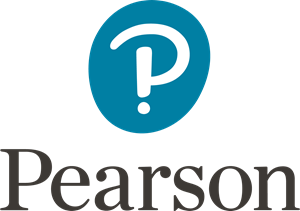 The course will develop skills and knowledge that will allow you to bring together engineering elements in project based assignments related to the needs of the engineering sector.
With an Electrical/Electronic Engineering Level 5 Higher National Diploma under your belt, you will be able to prove to potential employers that you have the ability to take personal responsibility for situations and show good judgement when asked to make decisions.
The course is designed to teach you how to evaluate the appropriateness of different approaches to solving problems and give you pathways into relevant occupational areas or onto degree-level study.
These pathways are linked to Professional Body standards (where appropriate) and can provide progression towards professional status or entry to the later stages of an appropriate degree.
Upon completion of this course you will be able to perform more effectively in your chosen field, progress to a top-up degree at University, enter employment or climb to the next rung on your career ladder!
What you'll learn
With this pogramme you can specialise in electrical power, electronics engineering or both.
During your first year, you will study the following topics:
Engineering Design
Engineering Maths
Engineering Science
Electrical and Electronic Principles
During your second year, you will learn about:
Managing a Professional Engineering Project
Automation, Robotics and PLC's
Digital Principles
Electronic Circuits and Devices
How you'll learn and be assessed
The units are delivered through a variety of techniques to suit all different learning styles. The class work includes: group work, pair activities, investigations, discussions, experiments and note taking.
You will have access to advanced engineering systems including PLC/microprocessor programming devices, modern CAD and 3D printer equipment and access to high standard electronic laboratory and mechanical workshop areas.
You will be provided with a suitably equipped place to work when attending college, which will include access to specialist staff, IT facilities and other learning resources which will be appropriate for the nature of work you will be required to undertake. Support with students with disabilities is also available.
The assessment you undergo could be formative or summative:
Formative – Designed to provide you with feedback on your progress and inform you of your on-going development. Formative assessments, such as in class exercises, tests, activities, do not form part of your grade.
Summative – Designed to provide a measure of your achievement in respect of your performance in relation to the intended learning outcomes of your programme of study. In other words, the end of Unit assignments will determine your grades.
You will be asked to participate in formative and summative assessment procedures which may require you to consider and grade your own work against the agreed assessment criteria. This allows you to reflect upon your own practice, with tutors, and to take responsibility for acknowledging areas of strength and weakness in your work.
Entry requirements
A typical offer would be a BTEC Level 3 Diploma at Merit or Distinction with GCSE Maths and English C grade or above/ Functional Skills at Level 2. A-levels in Maths, Science or IT.
We will consider alternative qualifications or equivalent experience equivalent. Please contact us to discuss your circumstances. Applicants whose first language is not English must also demonstrate that their level of English is acceptable, by achieving a score in a recognised test such as British Council IELTS -normally minimum level 6.0 overall, with a minimum of 6.0 in the reading and writing components.