You can email via safe@activatelearning.ac.uk or call on 01865 550401 during college hours. If at college, ask any member of staff to take you to the Student Support Team and they will be more than happy to point you in the right direction.
Outside of college, you can see your GP, call the NHS on 111 or call 999 in an emergency situation.
What is mental health?
Mental health is just the same as physical health. Mental health means the state of your mental wellbeing, and your emotions. It covers how you feel on a day-to-day basis, whether this be good or bad, positive or negative, high or low.
We care deeply about our students. The primary purpose of college is to educate you to gain qualifications and to progress into work or higher education or employment, but we know that you may also need support to cope with overwhelming feelings of emotion or stress.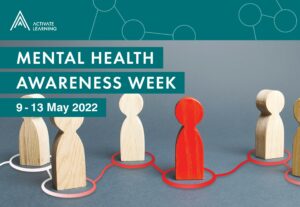 How important is mental health?
Having good mental health is very important for our wellbeing. Mental health is a spectrum. Someone can have a mental illness, and good mental health, and someone can have no mental illness and bad mental health. Looking after yourself to remain as mentally fit and well as you can be is very important.
Bad mental health can impact you physically in many ways and cause things such as headaches, stomach issues and body pain. It can also impact you socially and emotionally, causing you to withdraw from social settings, causing periods of low mood, and can create a feeling of hopelessness.
All of these things are totally normal and natural, and there is so much support at college and in the community that can help you to develop resilience and manage your own mental health and wellbeing.

Your physical health and wellbeing
How do physical and mental health impact each other?
It is important to understand the relationship between your physical health and mental health. If you have poor physical health this can lead to an increased risk in developing mental health problems.
Having an active lifestyle can support your mental health. The impact of exercise releases endorphins and in turn, food boosts serotonin production, the chemical that boosts your mood.
Does physical health equate to good mental health?
Good physical health can help support good mental health. In being physically active and well-rested you can benefit your mental health.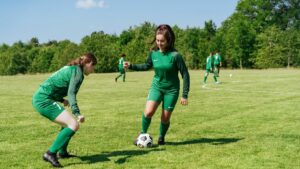 Signs you are struggling with your mental health
Have you been feeling off lately? Here are some common signs that you may be struggling with your mental health:
Feeling anxious or worried?
Having emotional outbursts?
Feeling constantly tired or lacking energy?
Had a change in appetite?
Feeling quiet or withdrawn?
Started to misuse alcohol or drugs?
Having feelings of guilt or worthlessness?
Seen personality changes?
Having difficulty concentrating?
Counselling for students at Activate Learning
Students at Activate Learning colleges have access to a free and confidential counselling service onsite. Counselling or therapy can be challenging, sometimes painful but many students find it very helpful, rewarding and insightful.

What is counselling?
Counselling is a chance for you to talk openly about your feelings, life and anything that is troubling you. The counsellor will not judge or criticise, and your session gives you the opportunity to speak openly.
These one-on-one sessions can bring great relief as you can share your worries and fears with someone and will help you to see things more clearly.
Your counsellor will aim to help you to find ways to overcome your problems and make way for change by giving you the confidence to make your own choices and decisions
What can counselling help with?
Counselling can support you with the following concerns:
Mental health concerns
Relationship issues
Stress
Anger management
Abuse
Loss and bereavement
Self-esteem and confidence
Issues at college
Improve your communication
Addictions/substance misuse
Eating disorders
Phobias
Sleep issues
The college counselling service is free of charge and operates during daytime hours, term time only. Each student is given the opportunity to attend at least eight individual sessions of up to 50 minutes.
Your counsellor will not share the information you discuss unless they believe you are at significant risk of harm to yourself or others. Usually, the counsellor will discuss it with you if they need to talk to someone else.

How to make an appointment
You can easily self-refer by contacting the counsellor at your college. Alternatively, you can ask to be referred by your tutor, local Student Support team or at main reception.
If you wish to cancel or change the time of your appointment, where possible, we ask you to provide a minimum of 24 hours' notice by contacting the counsellor.
Seeing a counsellor or therapist when you're feeling sad or overwhelmed should be as normal as going to the doctor.
Mental health helplines and charities
Outside of college, you can call Samaritans free on 116 123 or text 'Shout' to 85258 to speak to a trained counsellor for free.
Is there any free mental support online?
Outside of college, kooth.com offer free counselling online.
Mental health tests
The NHS mood self-assessment test can be used by those aged 16 and over.
This mood self-assessment questionnaire can help to better understand your feelings over the last 2 weeks and can point you in the right direction for further advice and support. It is not intended to replace a GP consultation if you are struggling.
Remember, if you need any additional support, please contact your tutor or the Activate Learning Group Safeguarding and Student Support team on 01865 550 401 between 8.30am and 5.00pm on weekdays.
Tips and tricks for better mental health
Here are some tips and tricks for better mental health:
Other resources