Bracknell and Wokingham College would like to congratulate the 61 students who passed their A Level qualifications today, with a 99% pass rate.
The Bracknell and Wokingham College Sociology department maintained a 100% pass rate for the third consecutive year. Media Studies students also achieved a 100% pass rate for the second consecutive year.
Law students excelled, with 100% pass rate, with 80% of students securing A*, A or B grade.
The majority of A Level subjects at Bracknell and Wokingham College secured a 100% pass rate at the college.
Sally Dicketts CBE, Chief Executive of Activate Learning, said: "Congratulations to all students who received their A Level and level 3 qualifications today.
"It has been a difficult 18 months for all of you who have studied under COVID conditions. But for those of you who have stuck with it and worked hard in a focused planned manner, you will now receive some great results to enable you to move onto the next stage of your life. This could be employment or further study.
"I wish you all the very best of luck for your future endeavours and if you are unsure of your next steps please do not hesitate to contact us at Activate Learning as we would be delighted to help you further."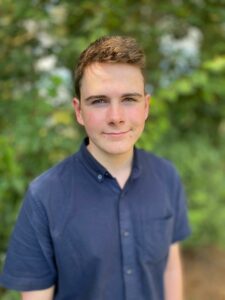 Billy Parker, aged 18-years-old from Bracknell, was one of the college's top performers, achieving A*s in Psychology and Sociology, and a grade B in Biology. He will now take up an offer from the Royal Holloway, University of London, where he will study Psychology.
Billy said: "I'm very satisfied with my results, they are more than enough to get into my chosen university.
"I'm really excited and looking forward to going to Royal Holloway, University of London with the aim of becoming a Clinical Psychologist or working in academia."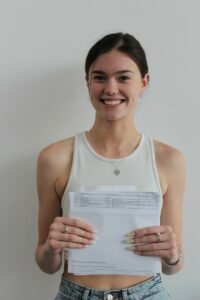 Charlotte Johnson, 19 from Binfield, achieved grade A* in Sociology and A in Media and an A in Photography. She has a place to study Media and Communications at Loughborough University, with a placement year.
Charlotte said: "I'm so happy! It was a really tough year with all of the changes and mini exams.
"I've loved it at college because of the atmosphere and you feel so much more grown up and independent. The teachers are much better too and it feels like they really enjoy it!
"I'm really excited about going to university and pursuing a job in the media, perhaps in journalism or public relations."
Caitlin Kalisz, 18 from Wokingham, is celebrating a fantastic set of results, after achieving an A* in Maths, and As in Further Maths and Physics. She will now go on to study Physics at King's College, London.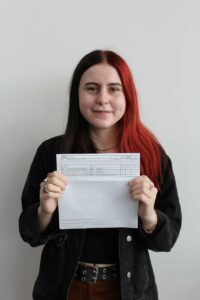 "I'm very happy with my results. I was really pleased because last year I didn't do so well and I was struggling, so I'm really proud that I managed to bring it up to the final grades.
"Coming to college was the best choice that I have ever made because I felt so much more supported than at school or sixth form and I don't think that I would have achieved these grades elsewhere."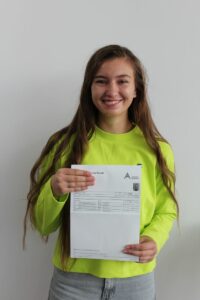 Nadine Raaths achieved three As in Chemistry, Maths and Physics. She originally came over from South Africa three years ago to study and seek out a good opportunity. In September she will be starting a Level 6 degree apprenticeship in Software Engineering with Jaguar Land Rover, with block-release studying at the University of Warwick.
"I am a bit shocked because with the pandemic I felt like I did more of my own learning with the online classes, but it was good when college reopened and I could catch up. It was really stressful, but in the end, all of the hard work paid off.
"The teachers were really supportive. One of them called me every week to check that I had all of the resources that I needed.
"I was really surprised when I got my apprenticeship! It's going to be a really big opportunity and I'm really looking forward to it. I moved to England from South Africa three years ago, in search of a good opportunity and this apprenticeship has helped me to work harder and put more effort into my work."
Bracknell and Wokingham College teaches a wide range of A Levels including accountancy, business, politics and sociology, as well as degrees in children's development and learning and educational practice. Additionally, our extensive network of business partners means that we provide outstanding apprenticeship opportunities.
The college is offering information, advice and guidance to anyone who is unsure as to what to do next after their A Levels. More information is available at College Clearing 2021 – Activate Learning. Find out more about our Higher Education programmes.