Mental health has been a topic that we've discussed a lot over the past year, as the effects of the pandemic have caused more and more people to feel isolated from friends and loved ones.
A recent study by the Office for National Statistics found that by the middle of last year, one in five people were suffering from depression – twice the number reported in 2019.
Independent mental health charity, The Centre for Mental Health, predicts that this will equate to an additional 10 million people needing new or additional mental health support, as a direct result of the pandemic.
The situation has become so dire, that Mind has referred to risk to people's mental health post-pandemic as a "mental health emergency."
The need for people to be more aware of others' mental wellbeing is more important than ever – particularly young people who have struggled particularly hard throughout this period with the enforced isolation.
Which is why Activate Learning is both proud and delighted to announce that it is offering free online courses to help people gain a better understanding of mental ill health in children and adults.
The two courses – Children and Young People's Mental Health and Awareness of Mental Health Problems – are both Level 2 qualifications awarded by NCFE and can be accessed by anyone 19 or over.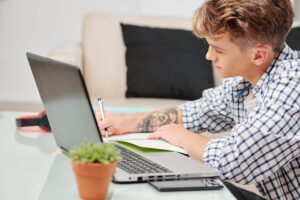 Pete Reynolds, Director of Career Pathways for the Academic and Professional Studies faculty at Activate Learning, said he hopes the course would allow people to develop skills and challenge their understanding around mental health.
He added: "We know that more and more people, both younger and older, are accessing mental health services for help and support as a result of the COVID-19 pandemic and everything that's happened over the past year.
"Mental ill health is something that can affect anyone, regardless of who you are, where you're from, your ethnicity or how much money you have in the bank.
"Because of this, there will be a need for more people to be aware of the signs to look out for. There will be those who will need help to understand what mental ill health is and how to talk about it with people who might be experiencing it."
These courses are ideal for people who want to get a better understanding of mental health or those who want to progress onto further mental health training.
Find out more about the Children and Young People's Mental Health and Awareness of Mental Health Problems courses and the entry requirements or contact us on 0800 612 6008.