Activate Learning is delighted to announce the launch of Activate Alumni, the new alumni programme for former students of all Activate Learning colleges, including Activate Apprenticeships and its online learners.
Former students of Banbury and Bicester College, Bracknell and Wokingham College, City of Oxford College, Farnham College, Guildford College, Merrist Wood College or Reading College are invited to get in touch and join the alumni community.
Activate Learning have launched a new alumni webpage and social media platforms which will provide alumni with a space to connect with other alumni, stay up to date on events, and share their news and achievements.
Former students can also sign up to access exclusive alumni benefits such as course discounts, volunteering and business engagement opportunities and invitations to alumni events.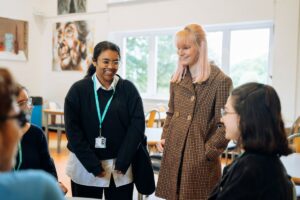 Gary Headland DL, CEO of Activate Learning, said: "We have a long tradition of welcoming former students back into our colleges to help develop the next generation of talent.
"By creating our new Activate Alumni programme, it allows us to better recognise all our amazing former students, the contributions they continue to make to our colleges and the contributions they make to their communities.
"It's really motivating for our current students to meet alumni and see what they've gone onto achieve and this motivates them to push themselves to succeed. We know this is a vital element to a successful learning experience and is central to our Learning Philosophy.
"And with a greater emphasis on community than ever, and our place within it, we want to develop even stronger connections with our communities, so we are better able to serve their needs.
"We are really excited to re-engage our former learners and see our Activate Alumni community grow and flourish."
Meet our alumni
James Scott, former student at Merrist Wood College and alumnus of Activate Learning, said: "Without college, I don't think I could have done what I do now. We had some great teachers that I admired. They all took a lot of pride in what they did, and I looked up to them."
James studied Landscape Construction at Merrist Wood College from 1986 to 1989. Since then, he's gone on to establish his own highly successful garden design-and-build business, The Garden Company, winning multiple national awards.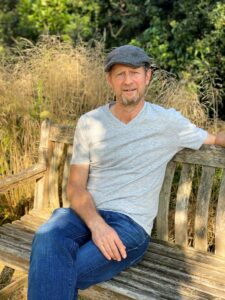 Sam Skeates, former Creative Media student at Bracknell and Wokingham College, recently returned to college to speak to current media students. Since attending college, Sam secured an apprenticeship at BBC Radio Berkshire.
Paul Boddy, Sam's former tutor and Media Lecturer at Bracknell and Wokingham College said: "We are extremely proud of Sam's achievements. He was a Distinction-level student at Bracknell and Wokingham College and always put in 100% effort throughout his course.
"His visit showed what can be achieved by studying Creative Media here and gave our current students a valuable insight into the process of applying for and working in an apprenticeship."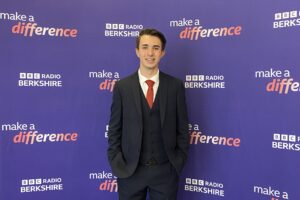 Read more about James and Sam, and other alumni success stories, on our Activate Alumni webpage, or contact us on 0800 612 6008.